As most of you know I bought a 3-D printer as a 60th birthday present to myself back in July. Mostly I've used it to make little boxes for my electronics projects but I thought I would do something a little more fun and print some Christmas ornaments. I did a search on thingiverse.com but the only thing I found it really appealed to me was this one which I printed out.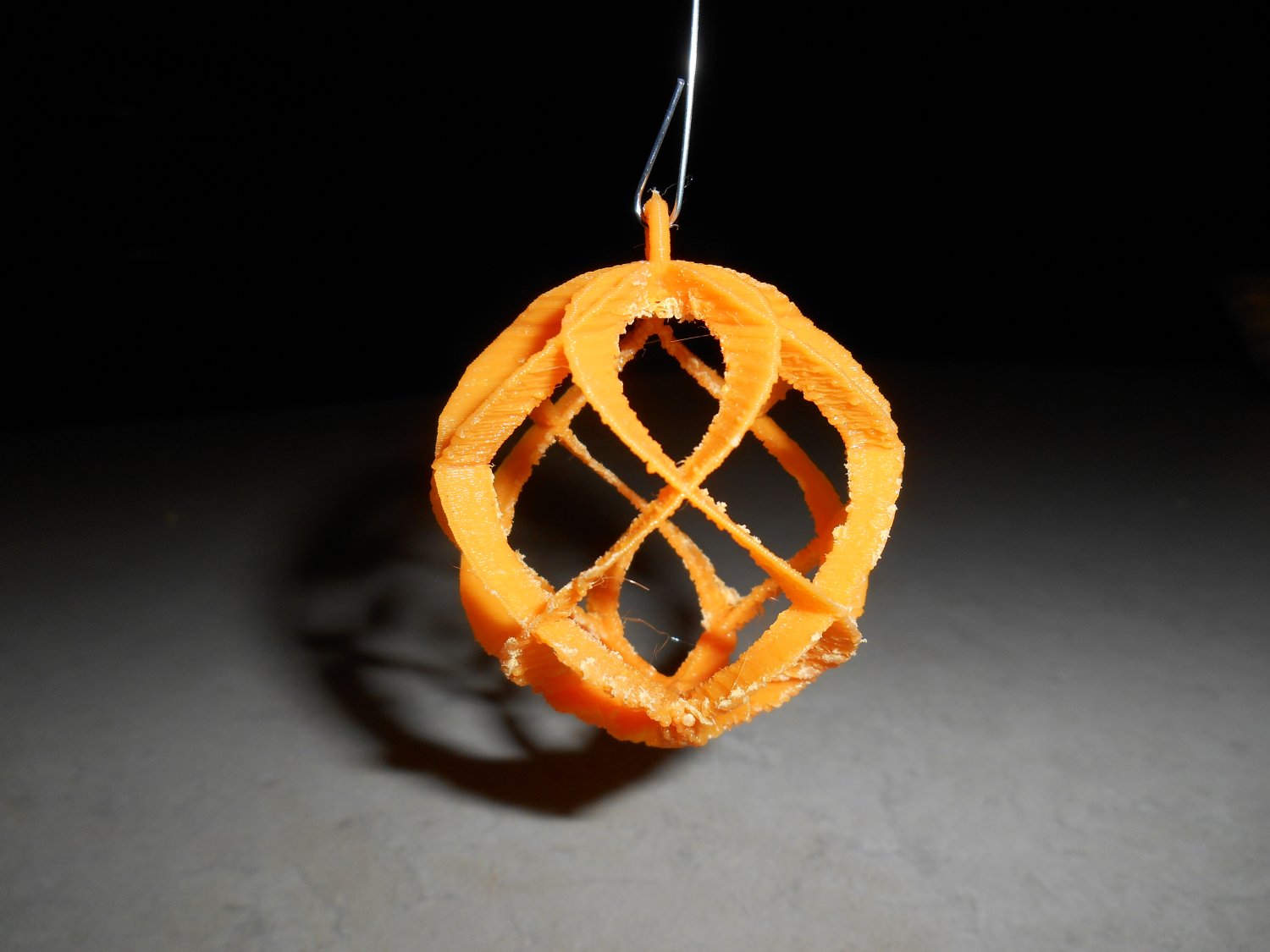 Here is a link to it on thingiverse.com.
It came out kind of fuzzy but that's typical for objects that have overhanging parts like this one. I wasn't really wild about the flat parts of the twisty pieces. I decided I wanted to make one of my own out of rounded parts that were twisted. This is what I came up with.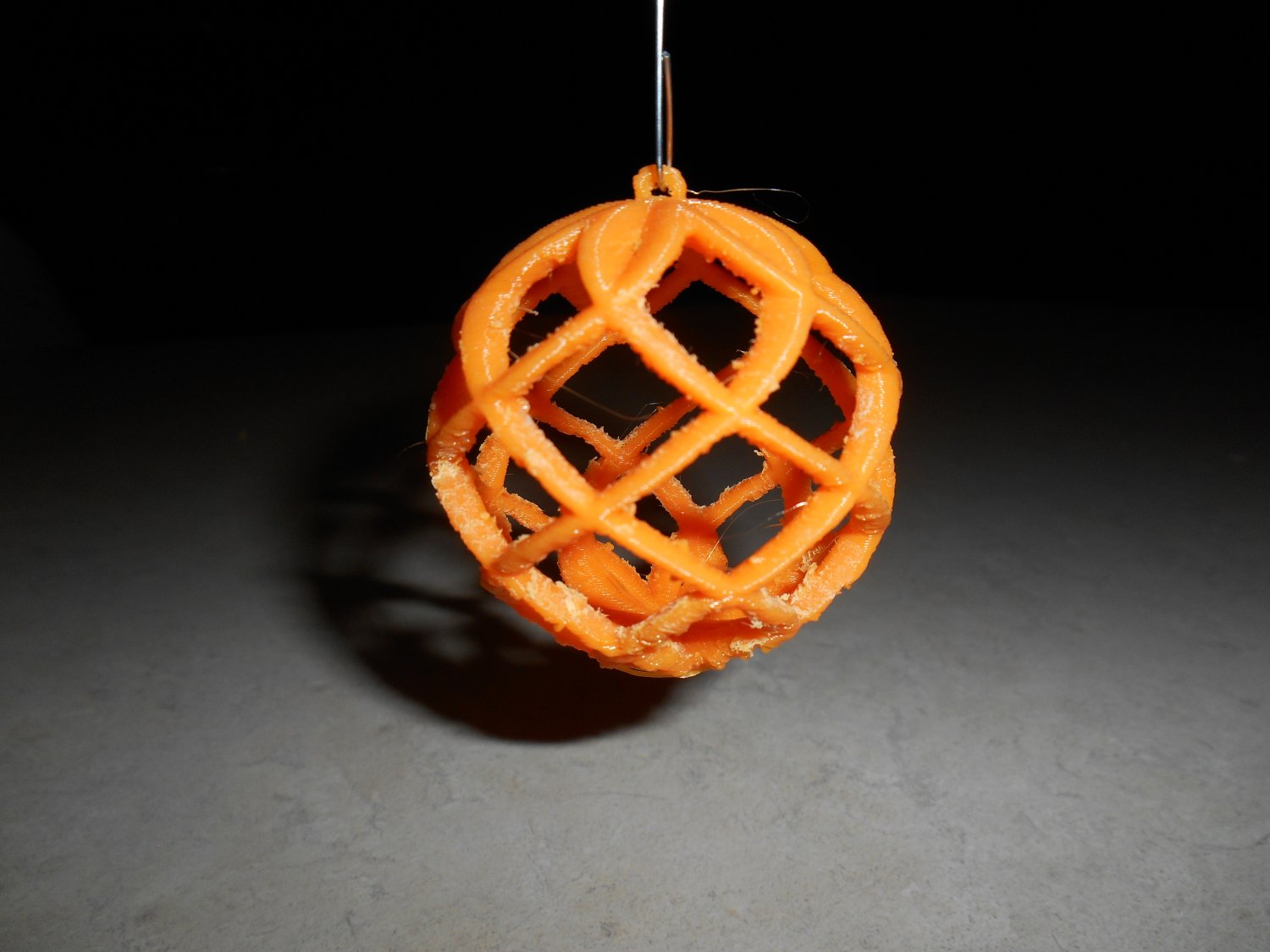 At some point I will post a complete tutorial on how I designed the shapes. This one was sort of a test [that was] 80 percent of the full-size of the model. Again it came out a little fuzzy. When I tried to make one that was larger about three inches tall it kept coming unstuck from the build plate. I also didn't like the rough edges on the overhanging parts so I cut the model in two, printed the top and bottom halves separately with the curve on the top and the equator on the build plate. Then I glued the two pieces together. Here is a result a little bit cleaner.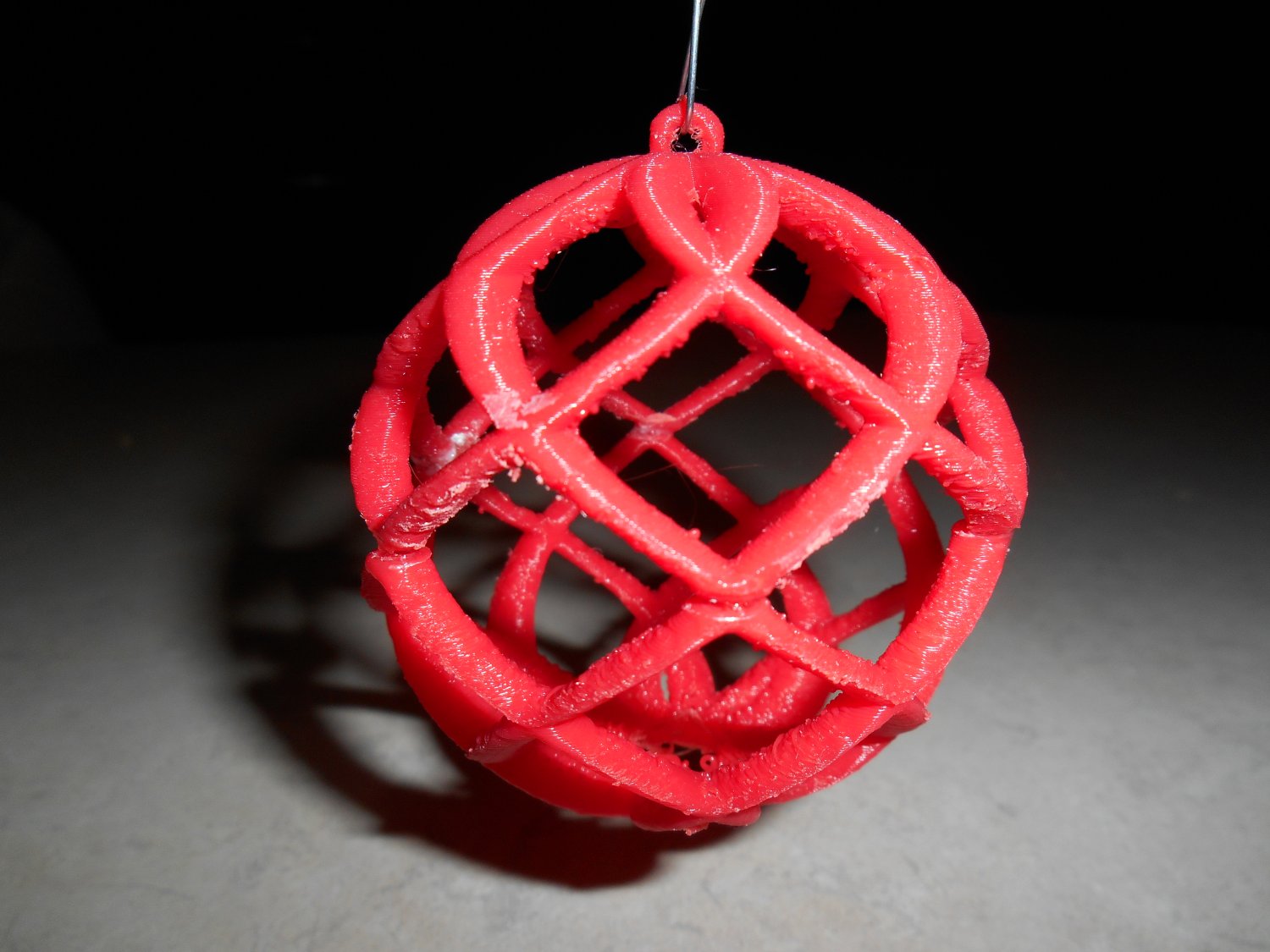 Here is a link to my models for this Twisty Ball Ornament on thingiverse.
I really liked the twisty design so I decided to make a twisty tree as well. I think I like it even more than the ball.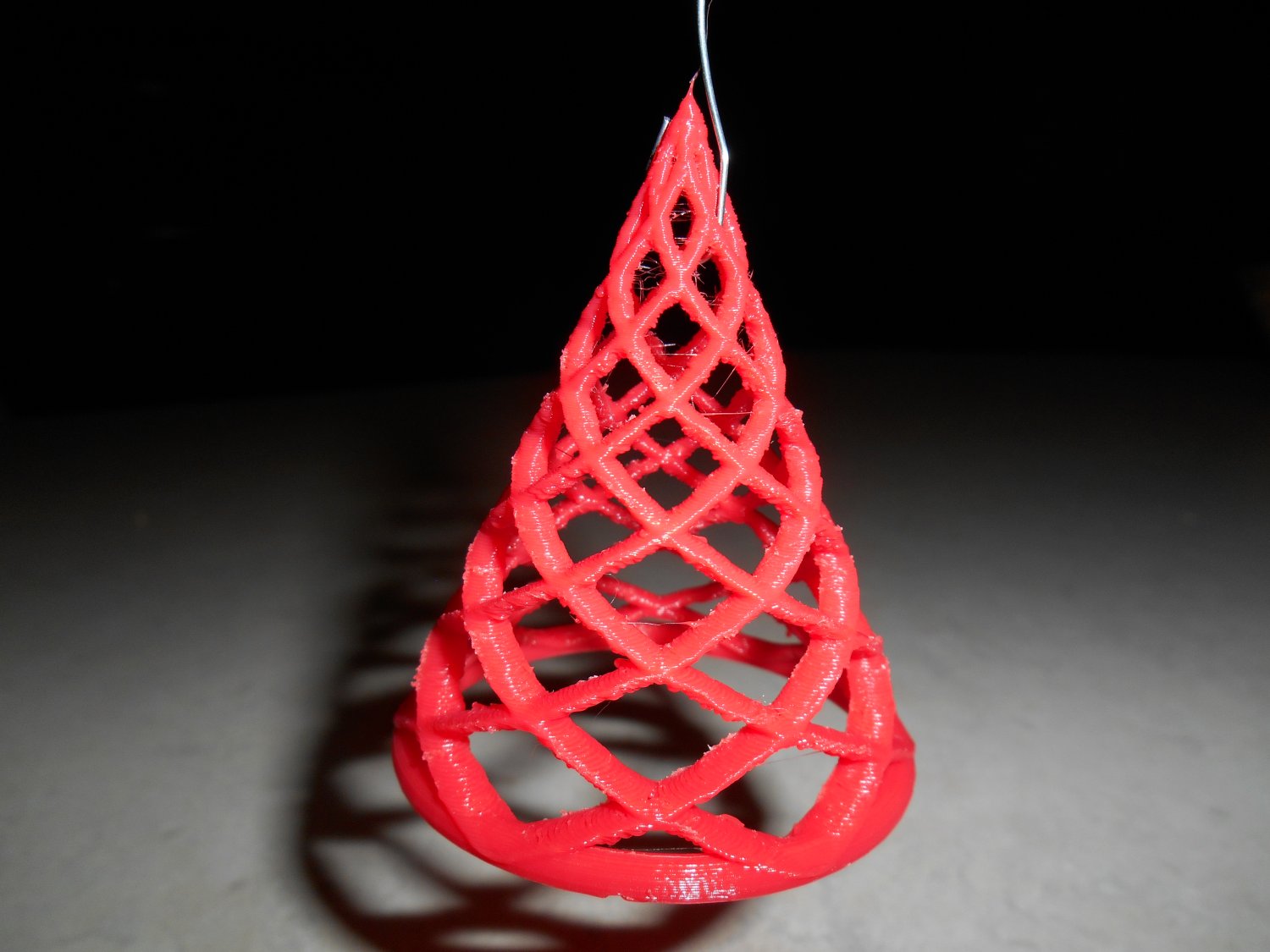 And here is a link to the Twisty Tree Ornament on thingiverse.
And here is a photo of the entire collection. As I mentioned before at some point I will post a tutorial on how I created them.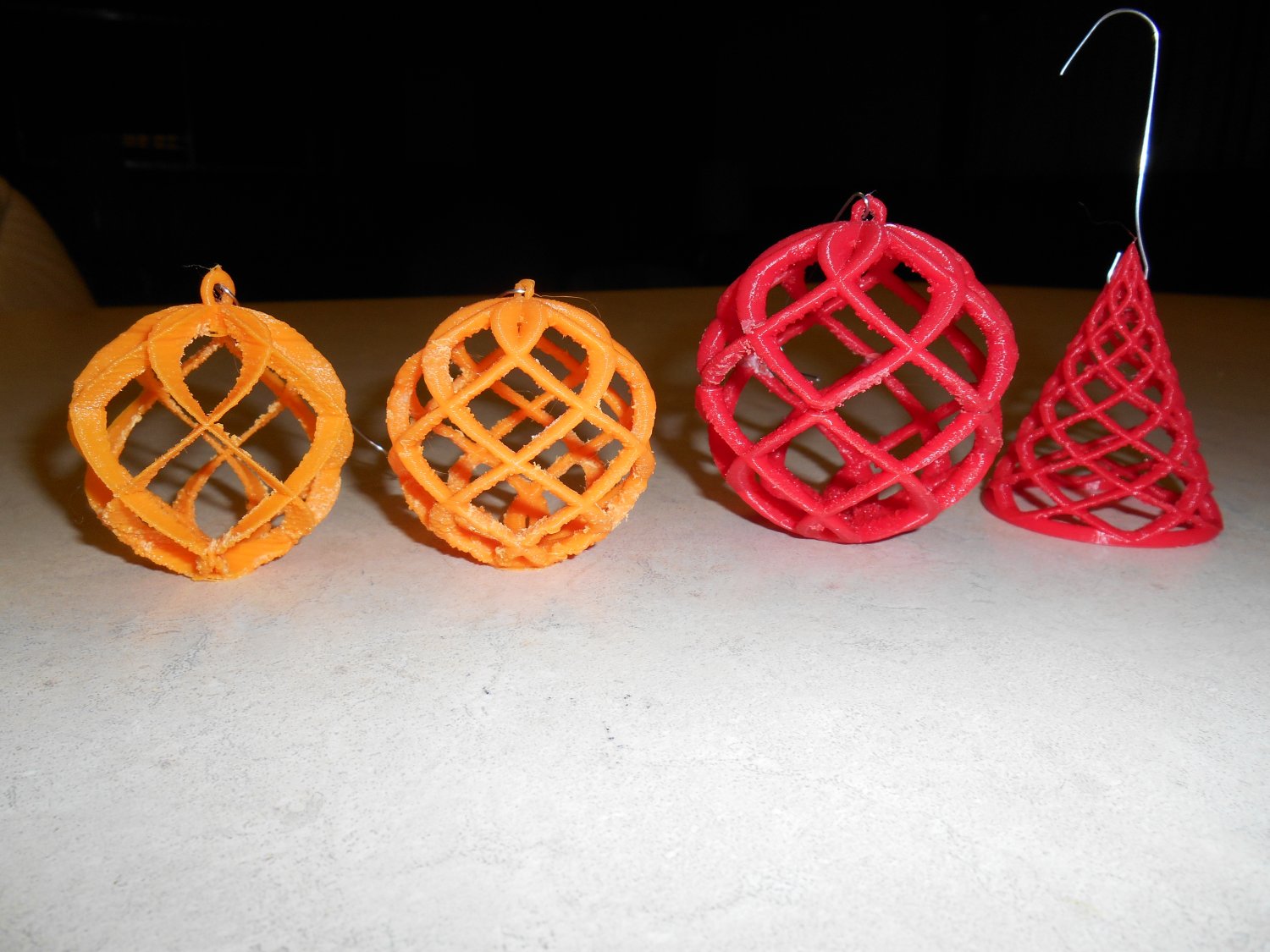 You can click on any of the images for larger versions.
Photos by Kenny Young