One of the fun things I like to do with my 3D printer is create Christmas ornaments. My radiused is this 20 pointed star shown here on my living room Christmas tree.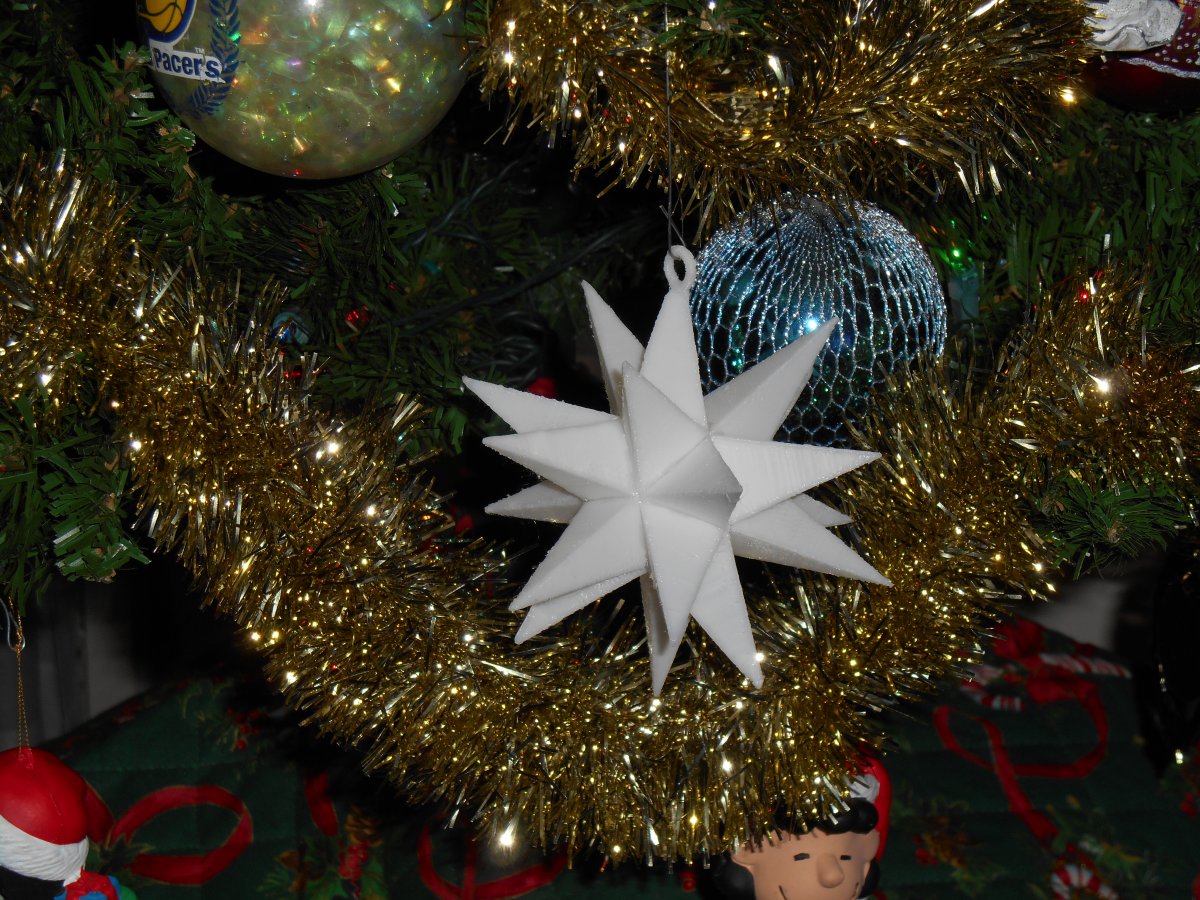 The basic shape begins with a 20 sided shape where each shape is an isosceles triangle. In order for it to print properly I had to cut that shape into two pieces. Then I separately printed the 20 spike shaped pieces to connect to each of the 20 triangles. One of the spikes includes a little loop so that you can hang the ornament.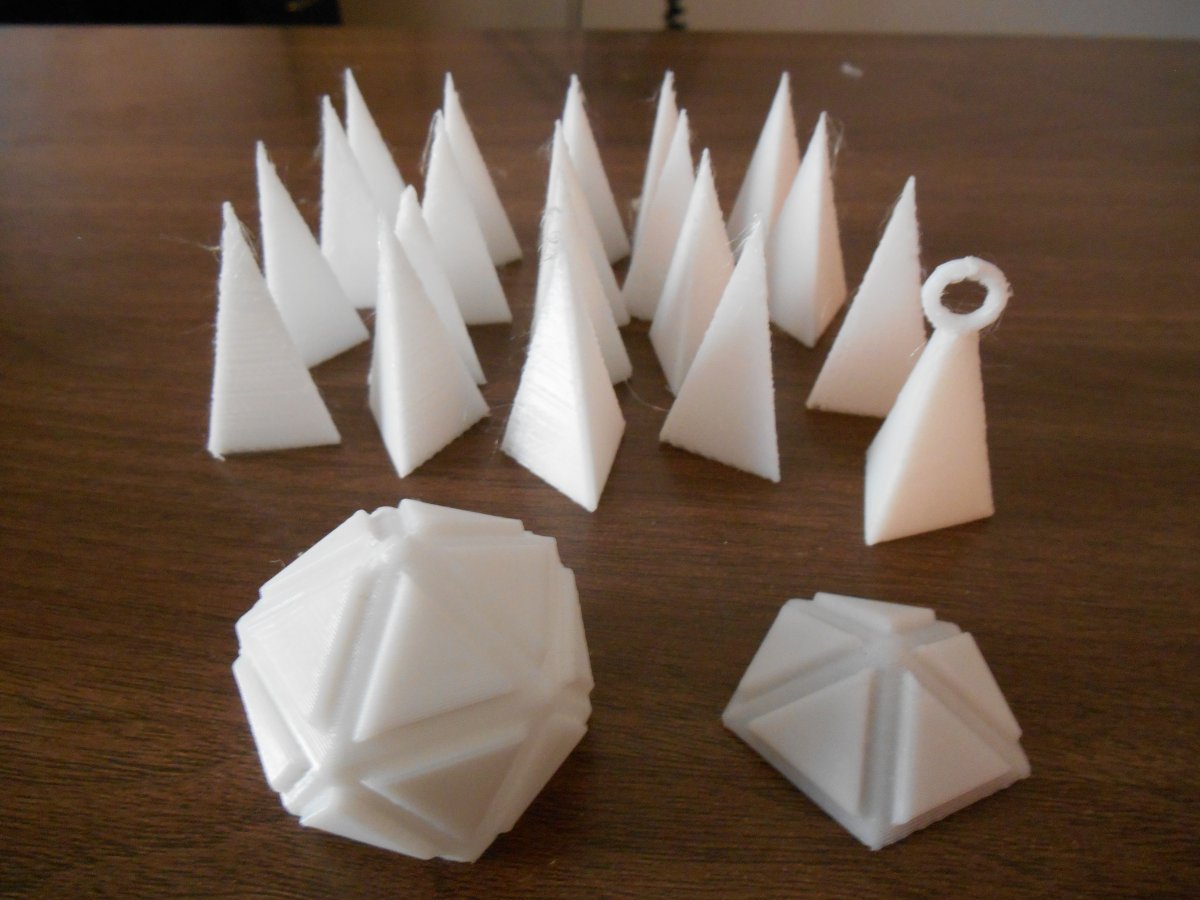 We used super glue to put the pieces together. After gluing of the spikes onto the two halves of the central core it looks like this.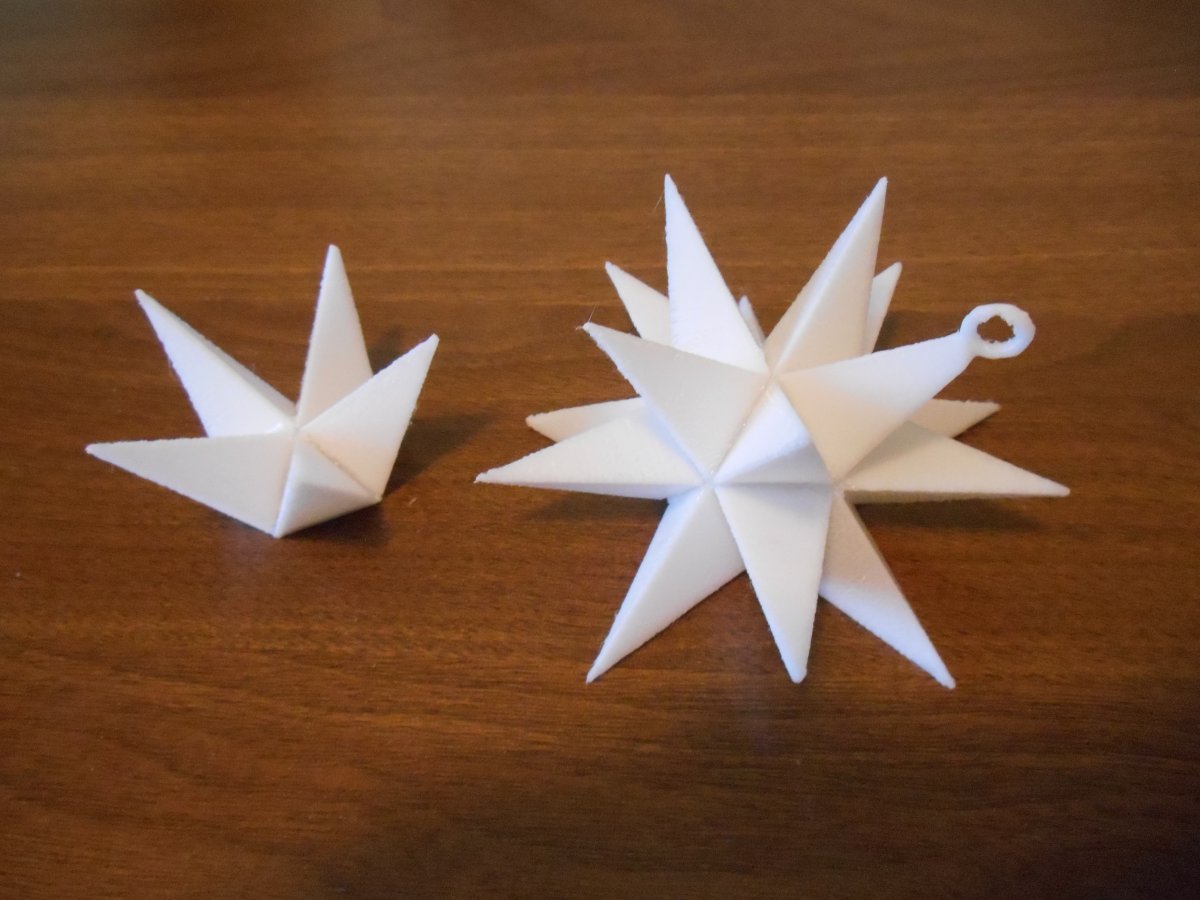 Then we finally glue the two sections together.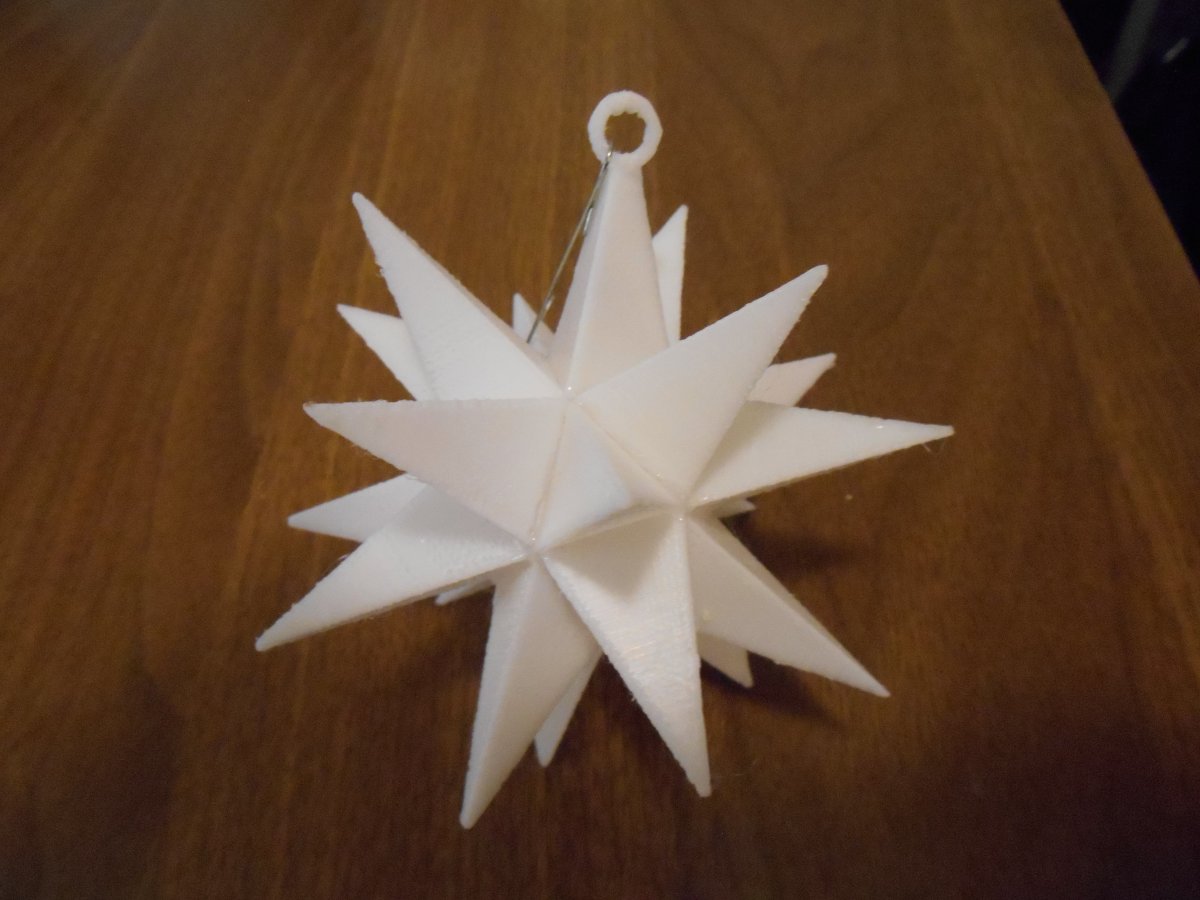 The files so you can print your own ornament are available on https://www.thingiverse.com/ by clicking here.